Instructor Biography - Tom Amero
About the Instructor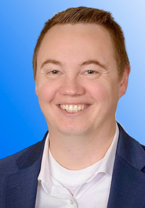 As a native of Maine, and along with his Bachelor's Degree in Business Administration from Utah State, Tom began his journey in the world of customer service at a very early age. Since then, he's spent the majority of his life helping others by sharing his product knowledge, and helping his customers make good decisions that are in their best interest.  
Tom has worked with the Cintas Corporation for many years where he was in the top 20 of over 1,000 Customer Care Representatives. Before his time with Cintas, he worked for a company that produces educational material for children, where he ultimately ran their summer sales program as Director of Summer Sales. During his time there, he won many awards, one of which was top team in the nation.  
Using his broad knowledge of business, teaching skills, and his customer service skills, Tom acquired a job at Elite Worldwide.  He currently is the Lead Trainer for the industry-acclaimed Master's Service Advisor course and has helped numerous service advisors achieve success and also works as a Business Performance Analyst. Tom has spoken at many events and his personal stories, knowledge of sales and business help audiences connect and learn from him.
produced by

2022 Keynote Speakers