Instructor Biography - Adam Robertson
About the Instructor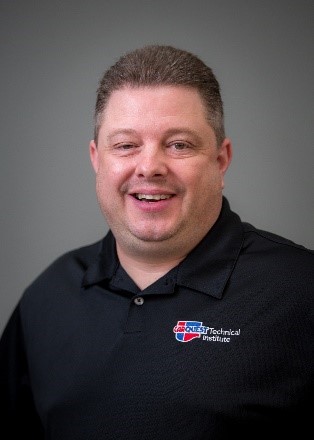 Adam was contracted as an instructor for CTI in 2000.  Prior to that he owned and operated an automotive technician training company, was a Washington State Certified Emissions Instructor, and worked as a technician for a GM / Toyota dealership in the Seattle, WA area. During that same era he was also heavily involved in high performance engine building and tuning for the racing industry.  For the past ten years Adam has been an affiliated operating partner in a business in Burien, WA specializing in European and Asian diagnostics and repair.  
Over the past 15 plus years Adam has progressed from teaching over 70 technicians in Western Washington to successfully teaching over 600 technicians in Washington, Oregon, Idaho, and California.  When he is not teaching classes he is actively helping CTI member shops diagnose and repair vehicles in cities throughout the four states.  Adam is one of the most passionate instructors in the CTI organization and his passion has become contagious with his students.  He has also produced several excellent advance level courses for CTI.  
Adam has 25+ years experience as a technician and trainer in the automotive industry. Adam has owned his own automotive repair business in Burien, WA for the past 8 years. Adam has previously owned his own training company in the Seattle area. His dynamic teaching style is contagious ensuring a positive learning experience for CTI customers.
produced by

2022 Keynote Speakers