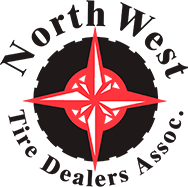 Northwest Tire Dealer Association
Contact: Dick Nordness
Phone: (509) 948-2433
The Northwest Tire Dealers Association (NWTDA) and the Department of Labor & Industries has developed a Return to Work Guide for the Automotive Industry.  This is free for everyone to use and can help employers modify jobs to keep employees working during an injury.  You can access it at www.nwtiredealers.org/return-to-work-guide.htm
NWTDA is here to help you, the tire dealer, improve and upgrade your profession, increase your management skills, update your service training and keep you posted on changes as they occur. We also monitor state and national legislative matters and participate in the areas that affect tire dealers.
Contact Northwest Tire Dealer Association
Fill out the form below and one of the team members from Northwest Tire Dealer Association will contact you as soon as possible.