Instructor Biography - Rick White
About the Instructor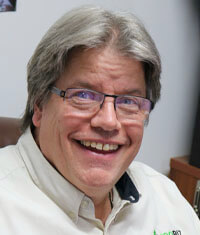 Rick White has been working in the consulting, software and automotive industries for greater than thirty-five years. He brings to the business a career's worth of technical, management, coaching and training experience.
Rick believes strongly in education and has achieved many honors and awards. He has been featured in many publications including AutoInc, Ratchet & Wrench and Fender Bender. He is now founder and co-owner of One Eighty Business Solutions, a coaching and training organization specializing in the auto and truck repair industries.
Rick has a passion for learning and loves helping shop owners reignite their entrepreneurial spirits.  His clients consider him a trusted advisor.
produced by

2022 Keynote Speakers