Instructor Biography - Bernie Thompson
About the Instructor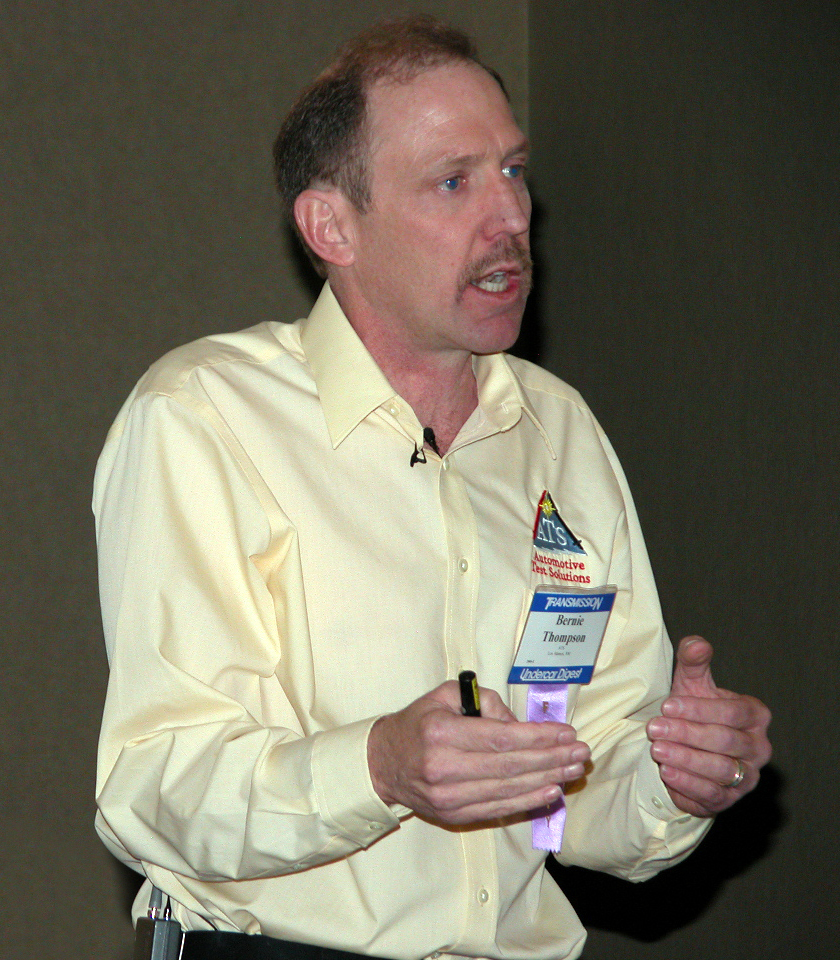 Bernie Thompson is an accomplished automotive diagnostician and trainer, and is also the co-founder of Automotive Test Solutions based in Albuquerque, New Mexico. He is an expert at diagnostics and repair strategy and designs award winning diagnostic tools and software for the automotive industry.
Bernie Thompson is recognized as a top diagnostician and instructor in the country, presenting at all of the most prestigious conferences.
Bernie is a graduate of Lincoln Tech. Twenty five years of hands on experience and a burning desire to master the challenging and exciting field of automotive electronics pushed Bernie to begin designing better diagnostic and training equipment. In 2001, he and Neal Pederson established Automotive Test Solutions, Inc. a company that designs and manufactures innovative top of the line training and diagnostic equipment. Neal is an electrical engineer/computer programmer who has experience designing control systems for equipment ranging from particle accelerators to nuclear reactors. Together, Bernie and Neal have released patented and proven technologies that have been recognized by Motor Magazine's prestigious Top 20 Awards.


2001 – Present – Bernie is owner and the designer of Automotive Test Solutions diagnostic test equipment.


2001 – Present – Bernie operates a mobile diagnostic service, in Albuquerque, NM, to sharpen his diagnostic skills and test his equipment designs.


2000 – Present – Bernie writes feature articles on diagnostics for Motor magazine.


1985 – 2005 – Bernie owned and operated Double Gear an auto repair shop in Albuquerque, NM.